It is our Mission to fulfill all the Indian Agro and Food based requirements of our Clients from the world over. Thus, we offer a heterogeneous collection of products, ranging from Indian Spices, Indian Food Spices, Foodgrains, Cereals, Pulses, Spices, Medicinal Herbs and Plants, Oilseeds, to Pickles, Salted and Sweet Snacks, Food Flavours, Colours and Essence, Organic Products along with a host of famous Indian products such as Incense Sticks and Agarbattis among others.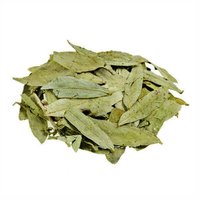 Introduction

It has been our continuous endeavour since the year 1895, when Nathubhai Cooverji & Co was set up, to bring the Best of Indian Agro & Food Products to the doorsteps of our Clients all over the world. Then, in the year 1988, Nathubhai Cooverji & Sons was set up, and since then all the Export Business is continued under this entity. We are a Government of India recognised Export House, and our Strengths lie in our vast experience of supplying Highest Quality and Range of goods, and developing lasting relationships based on Trust.

We are a Government of India Recognized Export House and we export our products under our brand name ''RUBY'' in addition, clients can also receive the products under their own brand names. Due to our superior quality products and cost effectiveness, we have gained a huge clientele all across the globe.



Latest Trade Offers
We offer two types of beverages and they are: Tea Coffee Presently, India is the largest producer of tea and coffee of supreme quality. Its ar..
Our delicious range of pickles are prepared in a very hygenic way. The pickle can be stored for more then two years. Made up of oil, spices and raw ma..
Papads are an inseparable part of Indian cuisine and is served with the meal. It is also taken as a appetizer or as a snack due its spicy taste. There..
These salted snacks are an Indian specialty and are very popular of its taste. These types of snacks can be used for a longer period of time as they a..
Contact Details
NATHUBHAI COOVERJI & SONS
A GOVERNMENT OF INDIAN RECOGNISED EXPORT HOUSE
417, Vasant Nivas, 3rd Floor, Bhandaji Cross Road, No. 10, Matunga, Mumbai - 400019, Maharashtra, India
Shri. Vasantkumar Nathubhai Manek (Partner)
Mobile :+919632492534
Mr. Navinchandra Nathubhai Manek (Partner)
Mobile :+919632492534
Shri. Kulinkant Nathubhai Manek (Partner)
Phone :+919632492534
Fax :91-22-23481203

Accepts only Export inquiries